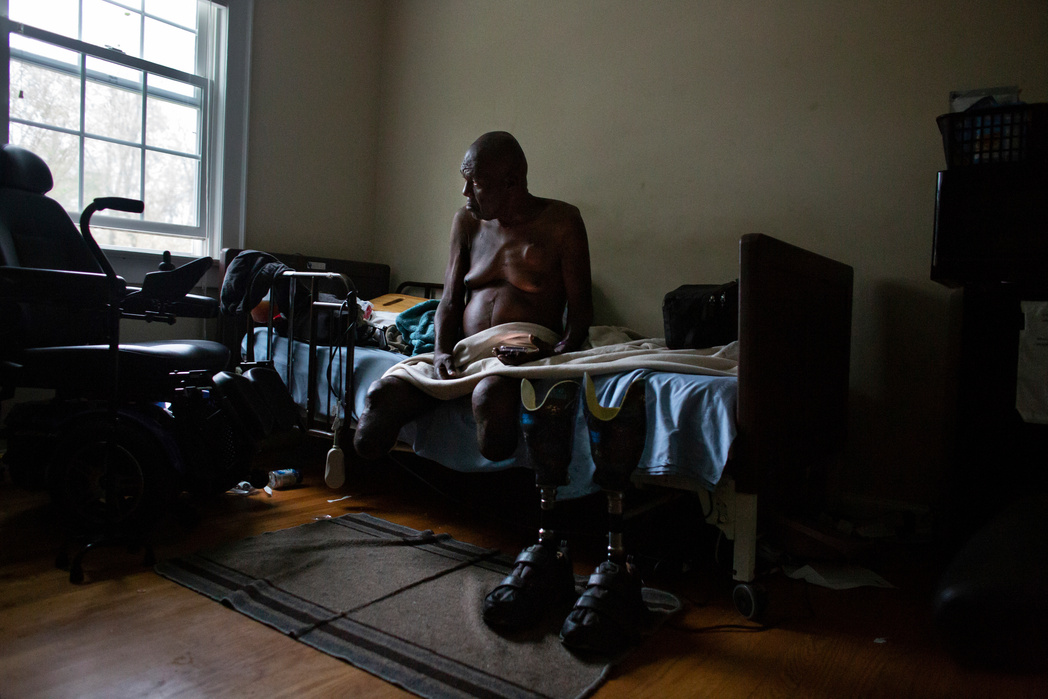 William Lovick Jr. looks out his bedroom window in Wilmington N.C., on Sept. 14, 2018, to survey the damage sustained from hurricane Florence. Suffering from diabetes, kidney failure, double amputation, and congestive heart failure, Lovick thought it would be best not to evacuate and stay close to his medical providers. "I'm not afraid of this hurricane, having been close to death so many times, if the Lord wanted to take me out of this world he would have already done so," said Lovick Jr.
A police officer tackles and arrest counter-demonstrator Jayna Corinne Fishman during what was a chaotic scene at the end of a scheduled Pro-Silent Sam rally in Chapel Hill, N.C., on Saturday, September 8, 2018. Several counter-demonstrators clashed with police tasked with keeping the peace during the rally on the campus of UNC-Chapel Hill.
Separated by two lines of barricades and a sizeable police presence, Bradley Thomas Dixon and a large crowd of fellow demonstrators take part in the Silent Sam twilight service. Many demonstrators brought flowers and others waved Confederate flags to memorialize the Silent Sam statue in Chapel Hill, N.C., on Aug. 30, 2018. Police keep Pro-Silent Sam demonstrators and counter-demonstrators separated as tensions surrounding the controversial statue reached a boiling point on the campus of UNC-Chapel Hill 10 days after the controversial statue was torn down.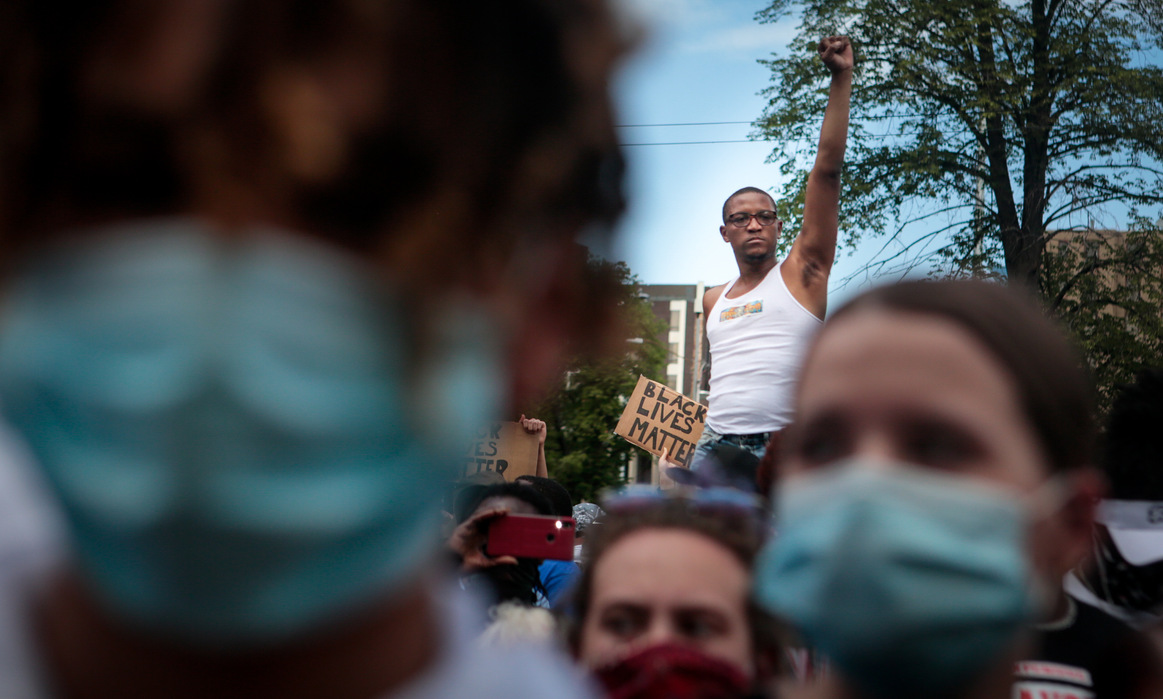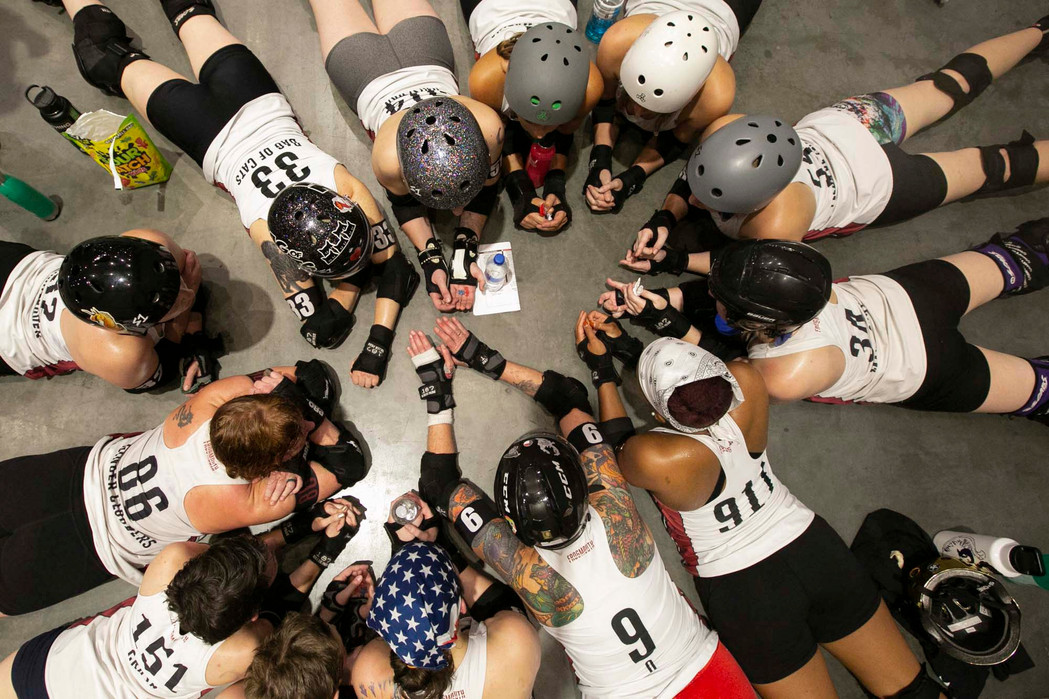 After a long day spent working and attending college classes, single mother Fatou Sagne gives her daughter Oli an evening bottle of milk in Durham, N.C., on Oct. 1, 2018. "I don't think they feed my baby at daycare because she can't wait to eat as soon as she gets home every day," said Sagne.
Embracing each other, Casey Yarborough (left) and Annie Evans (right) along with a crowd of friends erupt in celebration moments after UNC-Chapel Hill beats their cross-town rival Duke in Chapel Hill, N.C., on Feb. 8, 2018. In the first of two annual basketball games, UNC-Chapel Hill emerges victorious over Duke 82 -78.